Home
| Electrical charging
Electrical charging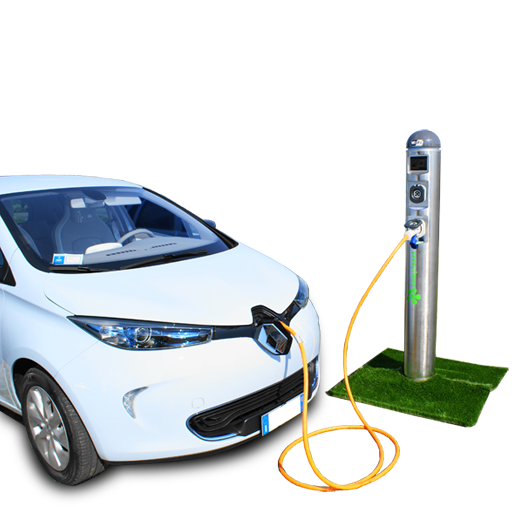 A power refill
The charging module has been designed to provide safe and reliable charging, even in public places and in the open air, principally for two categories of device:

-Electric vehicles which are provided with a specific socket to handle a considerable power capacity.
-Electrical devices in general, such as bicycles and mopeds, computers and telephones, or to power stands, market stalls, etc.

It can be equipped with one or two sockets, depending on the customer's needs, which give a choice of connection by four different kinds of plug. There is also a clear and immediate interface, using a 5.7" TFT LCD screen, with LED indicators.