Lighting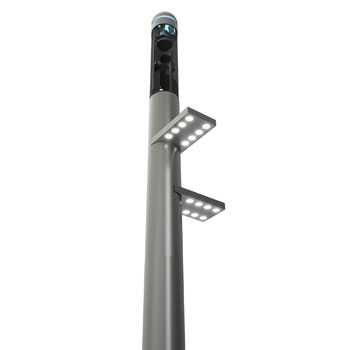 Power with energy saving
Lighting modules: high efficiency, various uses and low consumption.
LED modules with high efficiency and low consumption can be fitted to LAMPIONET, built by our own technicians, capable of lighting any type of area, whether it be a street, a concourse, a road or a recreation area. Thanks to LED technology, the consumption is considerably lower than with traditional lighting. The LED system has many other advantages, such as reduced maintenance, high performance at any temperature, instant starting and constant light output over time.
This module, too, has its own intelligence which manages the lighting power on the basis of a number of preset criteria, such as climatic conditions, intensity of the natural light, time of day, etc.